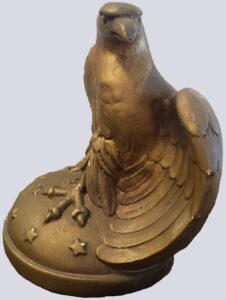 Frank D. Marden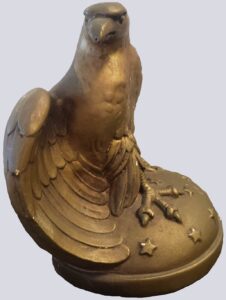 Frank D. Marden, just shy of 88, of Vero Beach, FL, went to be with the Lord May 3, 2023.
Frank was born in Roxbury, MA on May 25, 1935, to proud parents Charles and Leona Marden. He had been a resident of Vero Beach for almost twenty-five years coming from Cherry Hill, NJ.
Frank graduated from Framingham High School in Framingham, MA before attending Northeastern University in Boston, MA, where he received his Undergraduate Degree. Frank then went on to attend Boston University Law School, where he received his Doctorate in Law. He married the love of his life, his missing bookend, Jessie M. Marden on June 11, 1994, in Cherry Hill, NJ. Frank was a Colonel in the US Army and a Federal Judge prior to his retirement. He enjoyed participating in activities at the churches he attended, where he was the President of United Methodist Men's group and a member of the Band of Brothers. He also enjoyed bowling, playing backgammon "challenges" before dinner with Jessie, playing games with friends and family (especially cornhole), traveling, and had a passion for antique cars.
Frank is predeceased by his father, Charles Marden; mother, Leona Marden; stepmother, Eleanor Marden; sister, Betty Lee Ward; brother-in-law, Pat Osborn; and stepson, Todd Cheeseman.
Left to cherish his memories are his loving wife, Jessie M. Marden; children: Laura, Tim (Jeannmarie), and Kristen (Craig); stepchildren: Tammie and Jason (Megan); daughter-in-law, Susan; grandchildren: Robert (Rachel), James, Cyrus, Brandon (Meghan), Mikey, Jac, and Michael Patrick; and great-grandson, Arlo Wesley.
Brother, Charles (Annette); sisters, Maureen (Mike) and Charlene; nieces and nephews.
And by His Grace many, many friends.
Love forever and a day.
All for His Glory.
In lieu of flowers, donations may be sent to Tunnel to Towers Foundation, 2361 Hyland Boulevard, Staten Island, NY, NY 10306, or First Methodist Church (for the school fund), 1750 20th Street, Vero Beach, FL 32960.